We are excited to announce that we are now MCS Certified. This has taken a lot of effort from our team to make happen, but we are looking forward to the opportunities this will now provide our customers.
What's MCS?
MCS is a standards organisation. They create and maintain standards in the UK for products such as air source heat pumps, as well as for installers such as ourselves and the installations we carry out.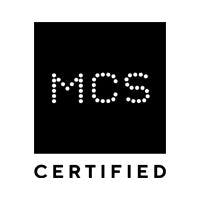 Why does being MCS certified matter?
For our customers, being MCS certified brings with it several big advantages. First of all, it provides you with peace of mind knowing that we have been checked for the quality, safety and competency of our work. We have demonstrated this to MCS by undergoing a rigorous vetting process.
Being MCS certified also means that we are members of the Consumer Code which provides you with extra protection as a customer.
And vitally, being MCS certified means that you can get access to a government grant for an air source heat pump in the smoothest way possible. If you're interested in what government grants are available to you based on your property and the technology you're looking into, please get in touch and we will be happy to help.
We're more than just MCS certified!
We want to deliver ultimate peace of mind to our customers. We want them to have full faith in our business and know that they're in safe and competent hands at all times.
For this reason, it's important to note that all electricians used on our heat pumps are NICEIC Approved. Being NICEIC approved means that our business has been vetted to the highest of standards and that the quality of our renewables and electrical work has been fully checked by experts.
Get in touch today
If you're interested in having an air source heat pump installed, or would like to discuss if you're eligible for a government grant, please contact our friendly and knowledgeable team today.
You can give us a call on 01924614075 or you can send us a message using our contact form. Thanks and we look forward to hearing from you!