Air Source Heat Pump installers based in Heckmondwike
Also offered throughout Batley, Cleckheaton, Dewsbury, Mirfield and surrounding areas
Reduce your energy bills and choose an environmentally-friendly alternative by having an air source heat pump installed for your property. Some of the benefits of an air source heat pump include:
Lower energy bills
Reduced carbon emissions
No more fuel deliveries if you use oil or LPG
Minimal maintenance required
Our team are based in Heckmondwike, we're happy to offer our installation service throughout the surrounding area including Batley, Cleckheaton, Dewsbury and Mirfield.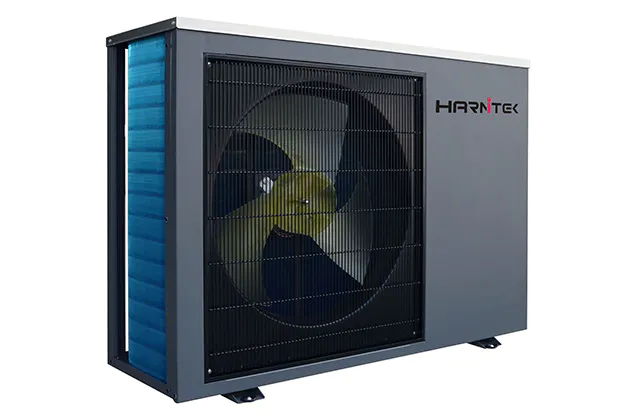 How does an air source heat pump work?
Using the latest technology, air source heat pumps absorb heat from the outside air and then transform this into heat and hot water for your property.
You may assume that this isn't a viable option when it's Winter and the air outside is cold. Believe it or not, there is still heat energy available. In fact, air source heat pumps can still produce heat in temperatures as low as -20 degrees Celsius.
While they use electricity in order to operate, air-source heat pumps are classed as renewable technology because they generate 4-5 times the amount of energy that they consume.
Can I keep my existing radiators?
Yes absolutely, you can also keep your underfloor heating system if that's what you have instead. Air source heat pumps can be used in almost all properties.
Why use Smart Gas Plumbing & Heating to install your air source heat pump?
When you choose Smart Gas Plumbing & Heating for your new air source heat pump, you're going with a company that's highly experienced and have a proven track record. Don't just take our word for it, please take a look at just some of the testimonials we've collected from previous customers by looking at our Reviews page.
We take pride in our core values which are reliability, trustworthiness and professionalism. We strive to provide our customers with a first-class service at a competitive price.
For further peace of mind, our installations are registered with MCS and we hold full public liability insurance.

Get in touch for a free quote
Whether you'd like to arrange a free, no-obligation quote or you're at the stage of needing to ask a professional some questions, we'd love to hear from you.
You can either speak on the phone with one of our engineers by calling 01924614075 or you can send us a message using the contact form on our website.
Whichever method you find easier, we'll look forward to hearing from you.